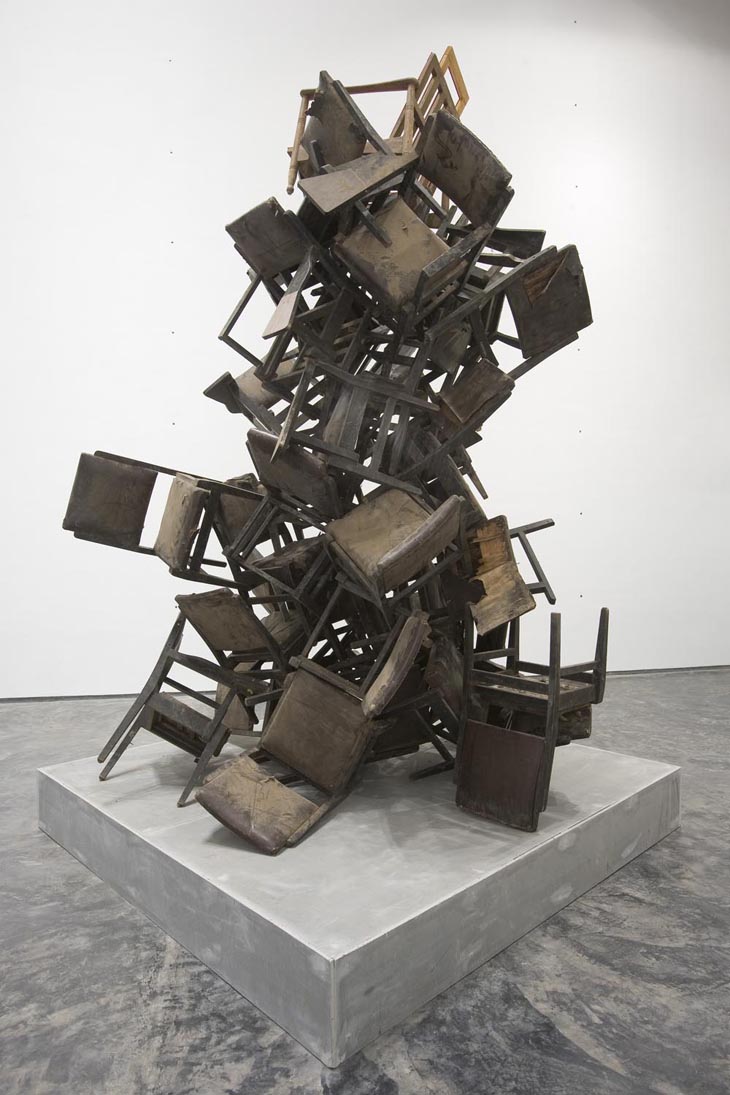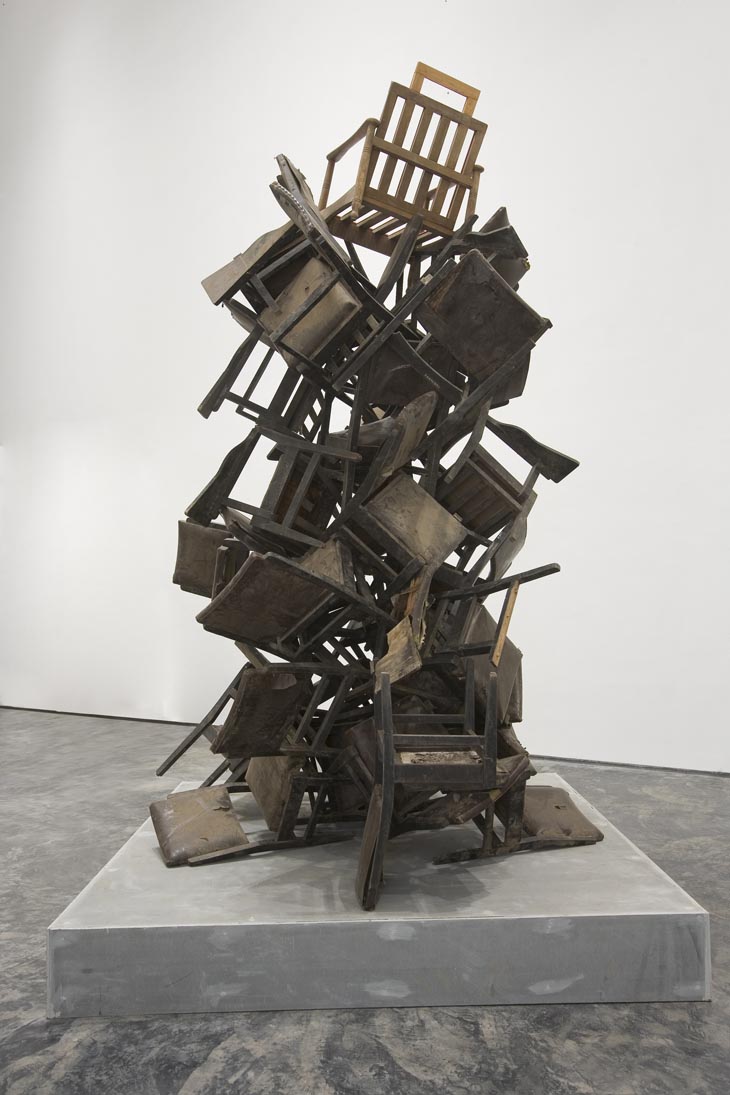 Mansoor Ali
Dance Of Democracy (2 alternate views), 2008
Installation with discarded chairs
Dimensions variable, approx: 427 x 244 x 244 cm
Ali's free-standing installation of discarded chairs piled high, without direction or reason, balances precariously and may at any moment fall to the ground. Ali often employs ready-made objects such as the chairs used in this work, which are wrecked and battered in their appearance. Rising from its elevated base, Dance of Democracy appears to stay upright by sheer luck, infusing his art with humour and poignancy.