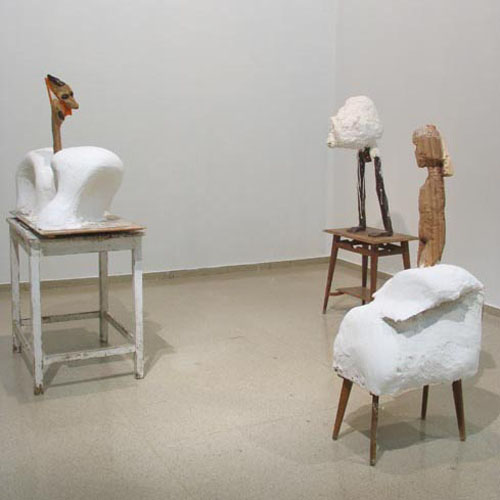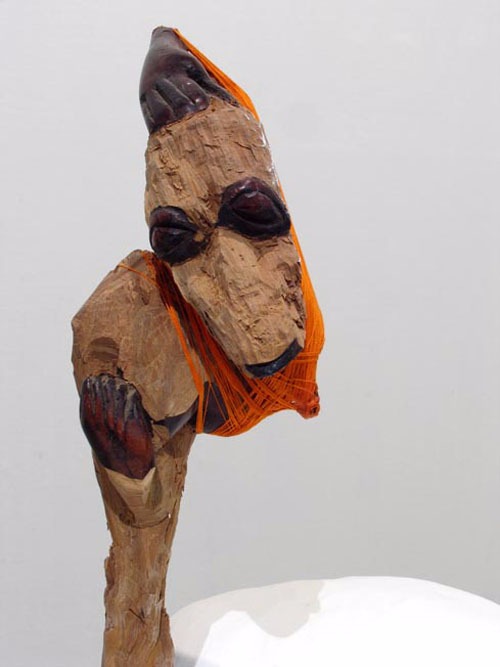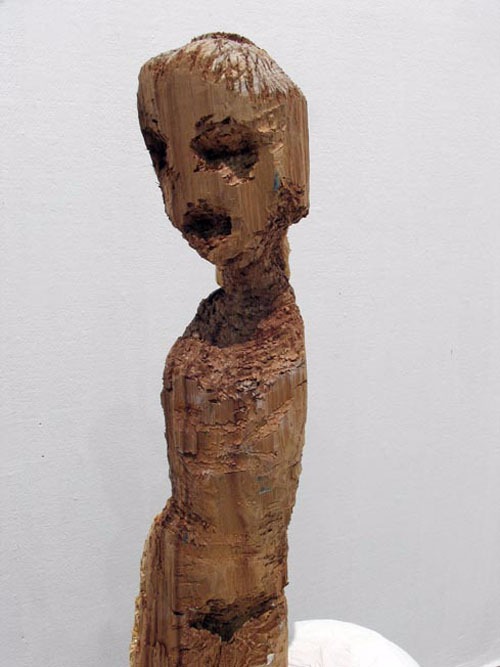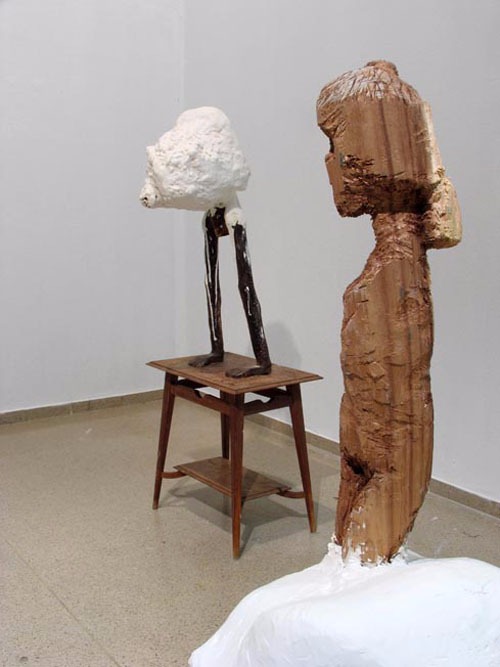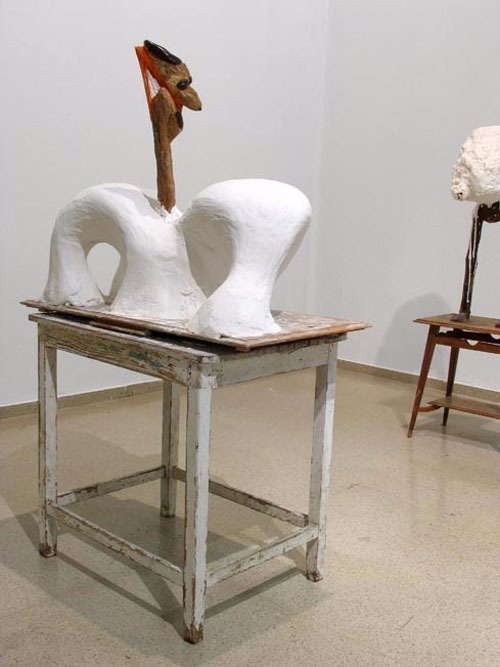 Daniel Silver
Woman on The Mountain, Woman in The Mountain, Head in The Mountain, 2006
Plaster, Wood, and Found Material
Dimensions variable
Daniel Silver's Woman On The Mountain... is comprised of three sculptures, each one dealing with the formal possibilities of materials. The wooden figures in the work originated as African sculptures which, along with his table bases, were bought from a roadside flea market in Jaffa, Israel; this ethos of recycling or reusing objects to make them his own is integral to his work. By carving figures from the totems, Silver imprints a new identity on existing objects, overlapping his own narratives onto readymade history. Each sculpture is conceived as both an environment and a body.