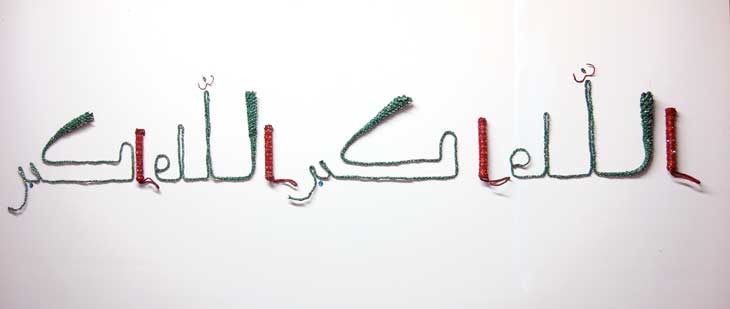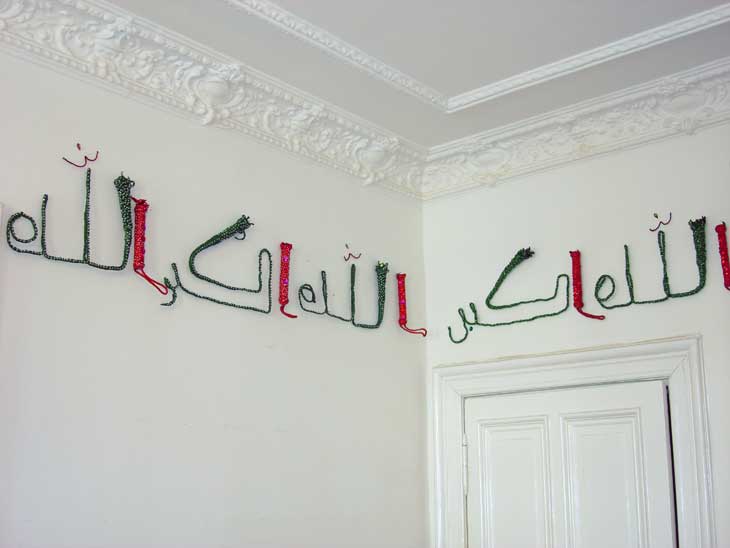 Jaishri Abichandani
Allah O Akbar (and detail), 2008
Leather whip, wire, paint, swarovski crystals
65 x 450 cm (Dimensions variable)
Allah O Akbar is created from black whips, painted in green and red and mounted against a white wall. The work incorporates the colours of the Iraqi flag (green, red, black and white) and also uses the same Kufic script to recreate the phrase or takbir used on the flag and recited by many Muslims. Literally translated the words mean 'God is Great'. However, as an American opposed to the war in Iraq, Abichandani references recent political violence unleashed in the country, by using leather whips and Swarovski crystals to form this phrase.