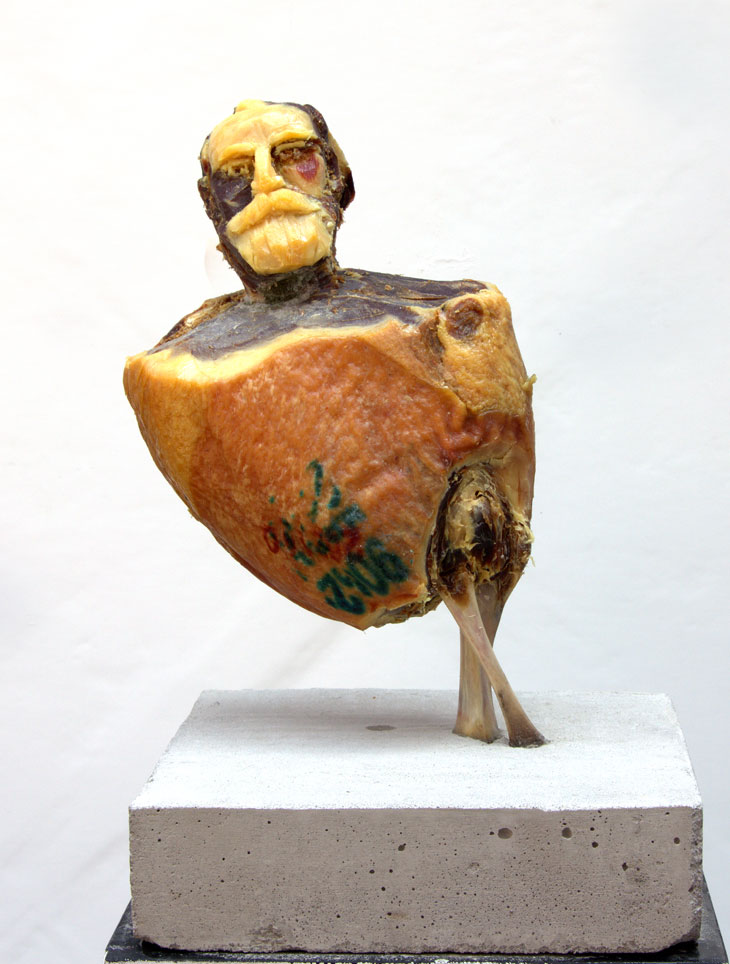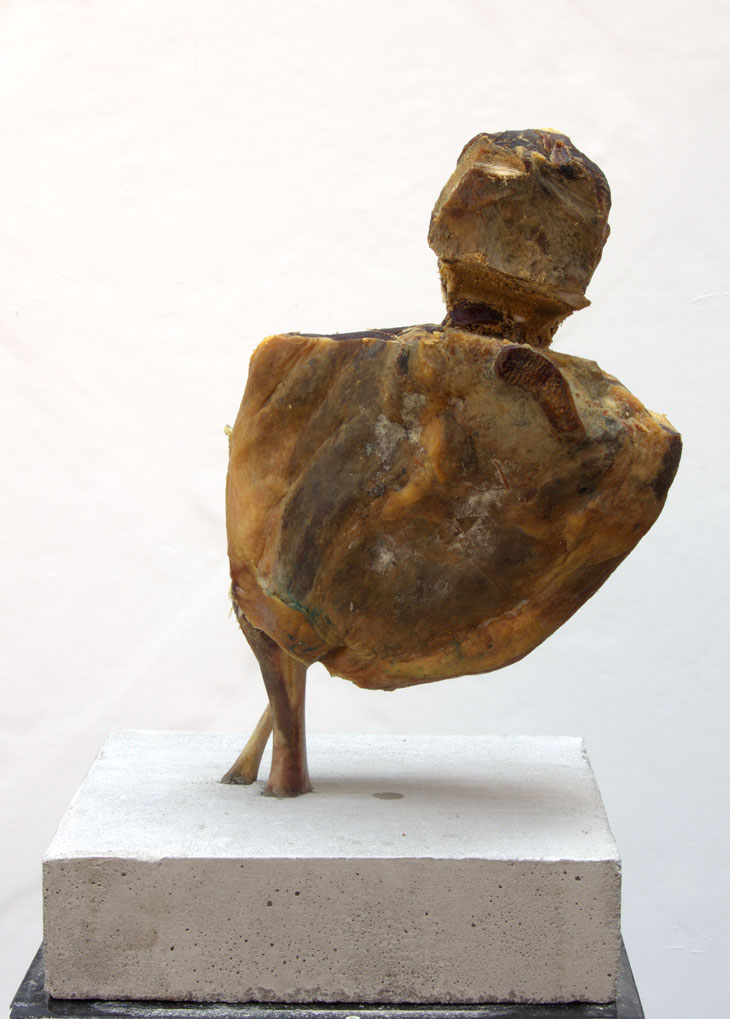 Kasper Kovitz
Carnalitos (Arana), 2010
Iberico ham, concrete
31 x 47 x 29 cm
"I made 'Carnalitos', two sculptures of Miguel de Unamuno and Sabino Arana carved of legs of jamon iberico. The sculptures are a pair. These two Basque characters have a significant role in the Basque independence struggle but stood on two opposing political sides: moderation and nationalism. Carnalitos is an expression in Spanish for close friends as in "of the same blood".