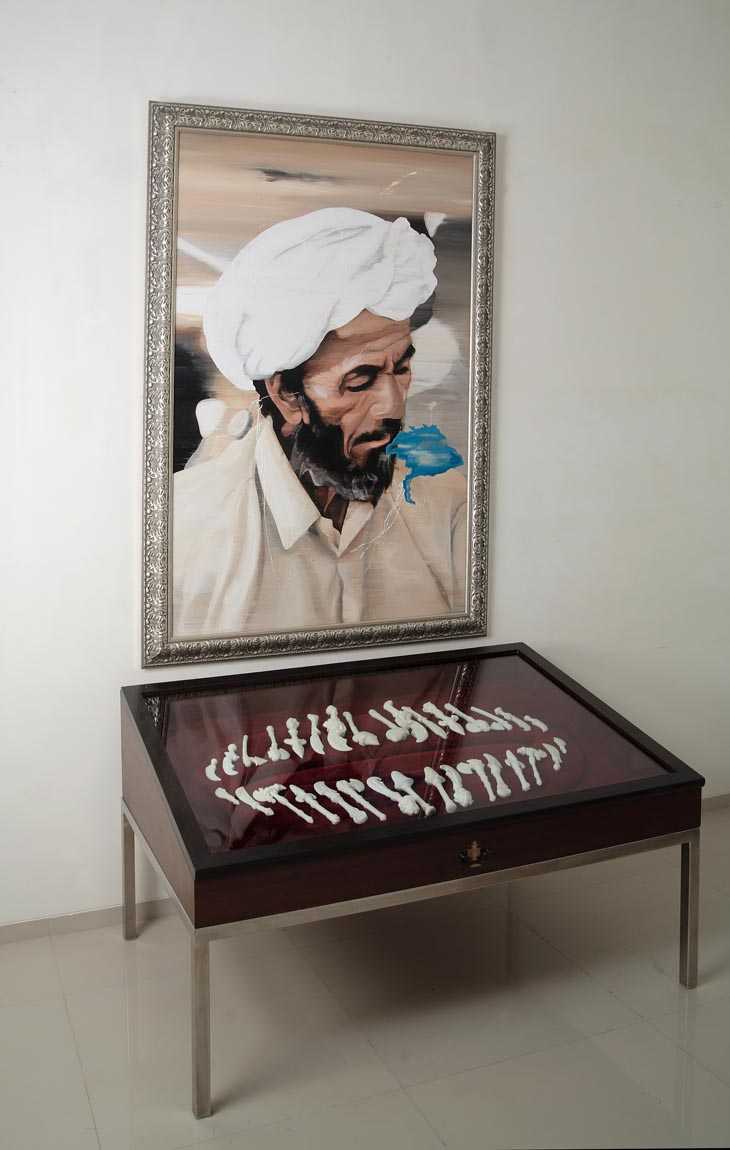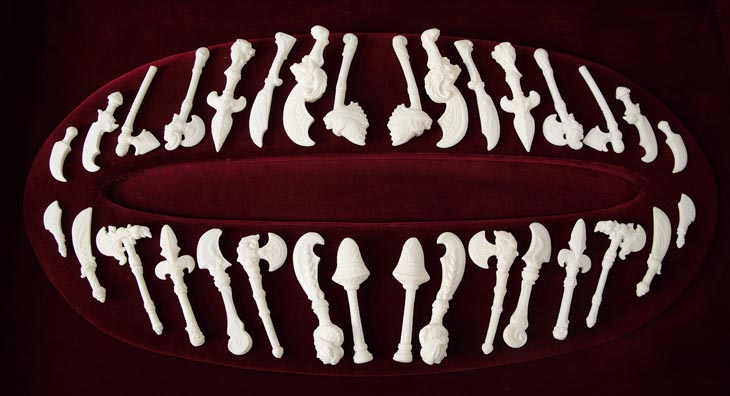 Reena Saini Kallat
Penumbra Passage (Canine Cases), 2006
Acrylic on canvas, bonded marble, wooden box, stainless steel, velvet, glass
Canvas: 135 x 90 cm Wooden case: 31 x 122 x 80 cm Steel stand: 38 x 122 x 78 cm
Penumbra Passage (Canine Cases) comprises of a series of portraits of ordinary civilians from both India as well as Pakistan, their faces blemished by the silhouette of the disputed territory often referred to as Pakistan Occupied Kashmir. While the portraits are put in grand frames like those of royal descendants, the map of the land that remains at the core of the dispute between the two neighboring countries, casts a shadow on these portraits haunting us with tales from the region. The corresponding cases carry a range of weapons that appear more like museum relics, however on closer observation one finds that they are highly embellished with life affirming forms. Comprising a set of 32 pieces they collectively evoke human dentures, resonating with images of the conflict-ridden region.