Alastair Mackinven
Black Is Beautiful, So Is White, So Is..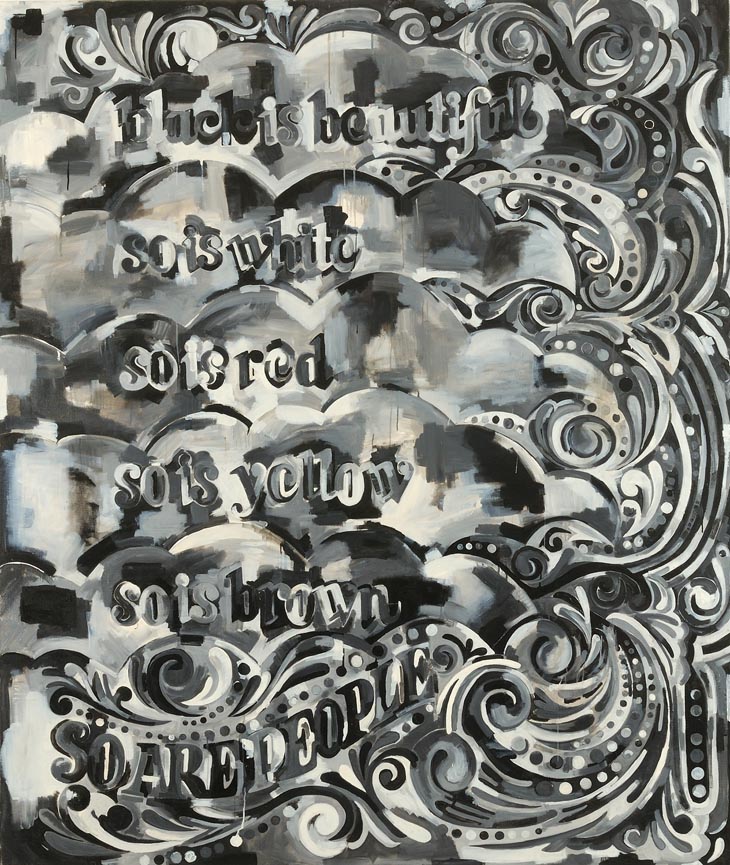 Alastair Mackinven
Black Is Beautiful, So Is White, So Is..
2008
Oil on canvas
195 x 165 cm

Black Is Beautiful was the first painting made for MacKinven's large work Jerking Off The Dog To Feed The Cat: its concept and aesthetic are key to approaching the series as a whole. Black Is Beautiful is a painted oversized reproduction of a 60s civil rights poster promoting racial equality; the text has been reordered from the original design, which has brightly coloured graphics. By recreating the image in black and white tones, and distorting it through expressionistic brushwork, MacKinven strips the slogan of its history and meaning to co-opt it for his own artistic use. Borrowing from the image's embedded utopian hopes and fervour, MacKinven's monochrome palette renders these as degraded and detached. Their obsolescence and emptiness exudes the disquiet of lingering power.