Dash Snow
Untitled, (Hell)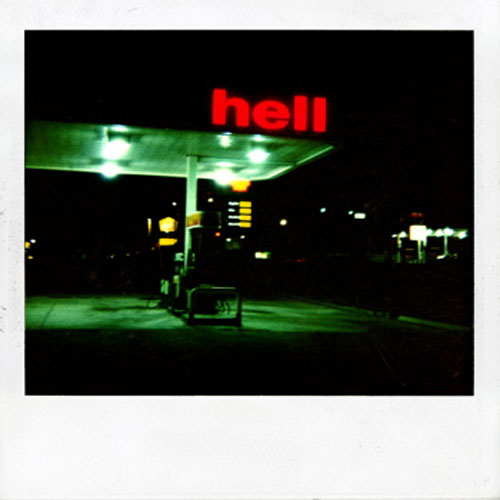 Dash Snow
Untitled, (Hell)
2005
Digital C-Print
50.8 x 50.8 cm

For Dash Snow photography becomes a way of engaging with environment and memory. Each snapshot captures a place, time, and emotion, freeze-framing the individual components of everyday experience, mapping out the compilation of an identity. Using a Polaroid camera for its instantaneous results and association as keep-sakes, the familiar format of Snow's photos replicates the sentiments of his images: cheap, disposable, and plebian mementos become humble evidence of discarded beauty.

Documenting his life through a lens, Snow's photographs explore personal existence as a periphery to globalised culture. Presenting an unabridged account of his marginalised lifestyle, Snow's often uncomfortable images paint an intimate portrait where topical issues such as sex, drugs, poverty, and anti-social behaviour are confronted from a frank position of personal participation. Translated through the generic quality of his medium, Snow's photos convey the disoriented fragments of memory as voyeuristic observation, conceiving the experience of 'self' as a bi-product of mass media dissociation.

Picturing the underbelly of contemporary culture, Snow distances his images with cinematic veritas. Graffiti, ironically broken signage, seedy hotel sex romps, and instances of human despair don't evoke empathy, but rather suggest a poetic affirmation of humanity and against-the-odds survivalism.