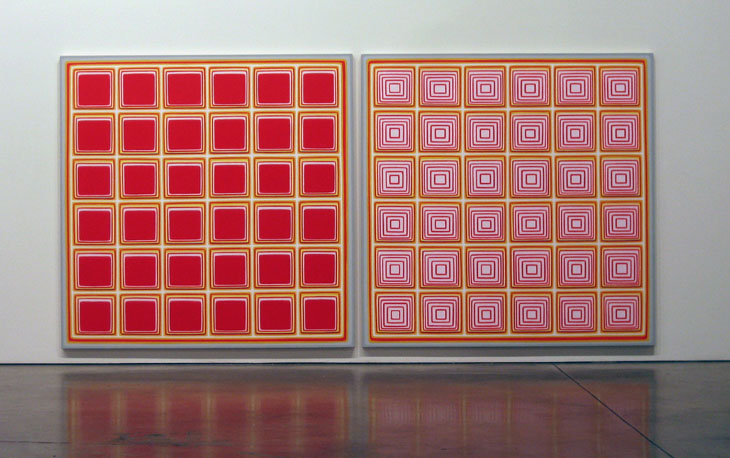 Dan Walsh
Red Diptych II, 2005
acrylic on canvas
Overall dimensions: 182.9 x 370.8 cm
Dan Walsh's large scale paintings exude a quirky brand of minimalism. In Red Diptych II Walsh presents two canvases of grid patterns contrived of the same palette: the left panel comprised of solid blocks, the right of concentric tiles. Using the multiplicity of this geometric form, Walsh's paintings construct a phantasmal architecture: their componentised repetition suggests infinite expansion, each square mesmerising with the hypnotising glow of electric transmission. Creating optical illusions of gravity and weightlessness, Walsh's paired canvases alternate in their perspectival deception as their flat surfaces appear to advance and recede simultaneously.