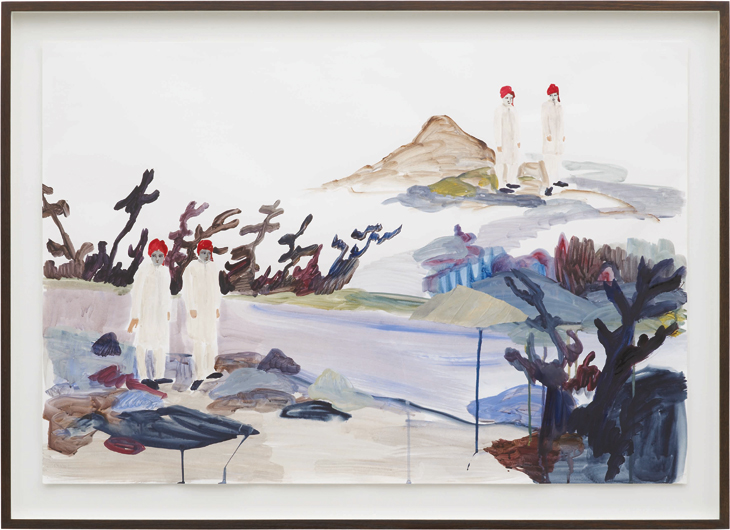 Freya Douglas-Morris
They Visited Twice, 2012
Watercolour on paper
70 x 100 cm
The self-effacing quality of Freya Douglas-Morris's painting They Visited Twice – its thinned watercolour, dribbling in places off the paper; the cursoriness of its description of plants and people; its flattened and simplified tones – shouldn't be mistaken for slightness. The painting's strength lies in its uncanny evocation of a past (that non-specificity is significant here: it's not the past) and its suggestion of the gaps and discontinuities attendant on the act of describing past events. In the work, a pair of figures is seen twice; as the title suggests, they're perhaps the same figures, their double appearance making the work redolent of medieval paintings. Clad in simple white clothes, black shoes and small red turbans, they appear Indian, but generically so: they're painted too speedily to be properly characterised.