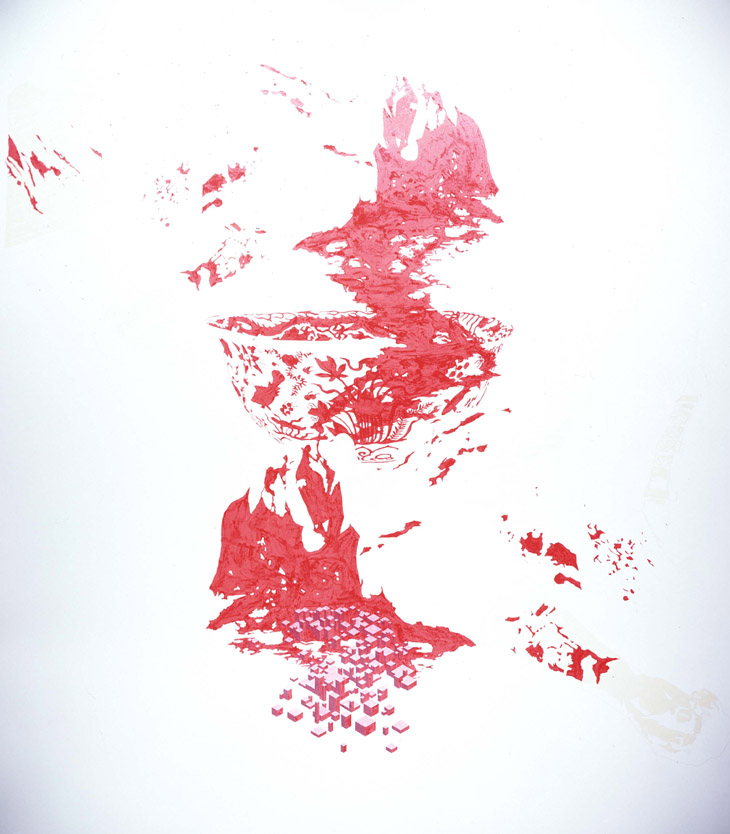 Lucy Skaer
Diagram and Banners (Blood), 2002
Enamel Paint on Paper
220 x 270 cm
The image of a dead man, taken from a newspaper report of a riot in Mexico, lies across the top of a large, banner-like sheet of unstretched paper. A red pool of blood runs from his head, through the pattern of a Chinese bowl, to a flipped image of the same figure beneath resting on a strange grouping of modular building blocks. To Skaer, the corpse represents "a naturally occurring image, the perfect likeness of the living person, and yet fundamentally different." Like the bowl, an object spanning generations of mortality, it is removed from its historical and geographical context to allow the artist to construct a new narrative on a new timescale.