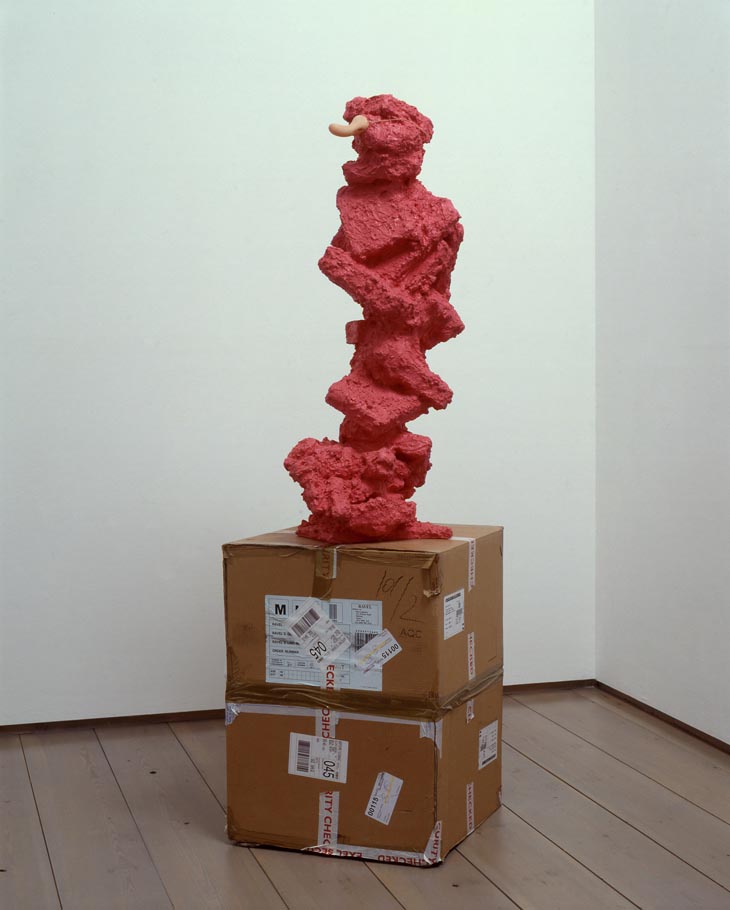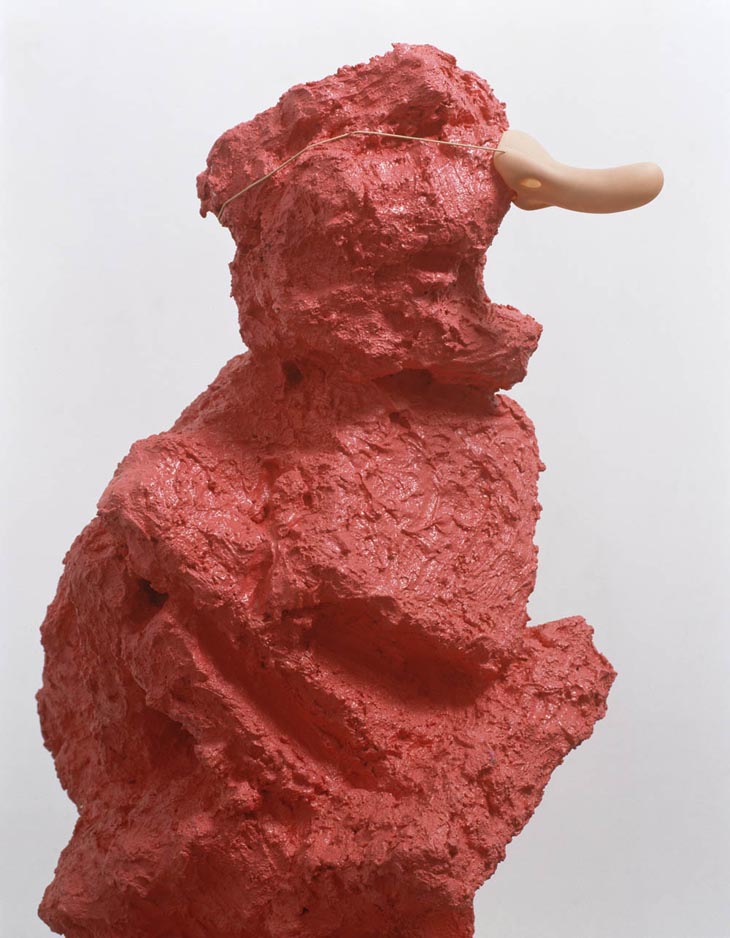 Rachel Harrison
Nose (and detail), 2005
Wood, polystyrene, cement, acrylic, rubber, cardboard
193 x 76.2 x 45.7 cm
Rachel Harrison's work draws from a wide range of influence, wittily combining art historical and pop cultural references through a diverse play of materials. In Nose, Harrison's figure towers on a cardboard box plinth as an abject gargoyle, adorned with a plastic joke shop nose. Grotesque and funny, Harrison's humour derives from its carefully structured, yet open-ended suggestion, each element building up to a plausible punch line. Using visual language as a subversive tool, Harrison parodies expected comparison to artists such as Franz West and Paul McCarthy,
appropriating styles and motifs with subtle knowingness, wielding artistic process as a mode of investigation.