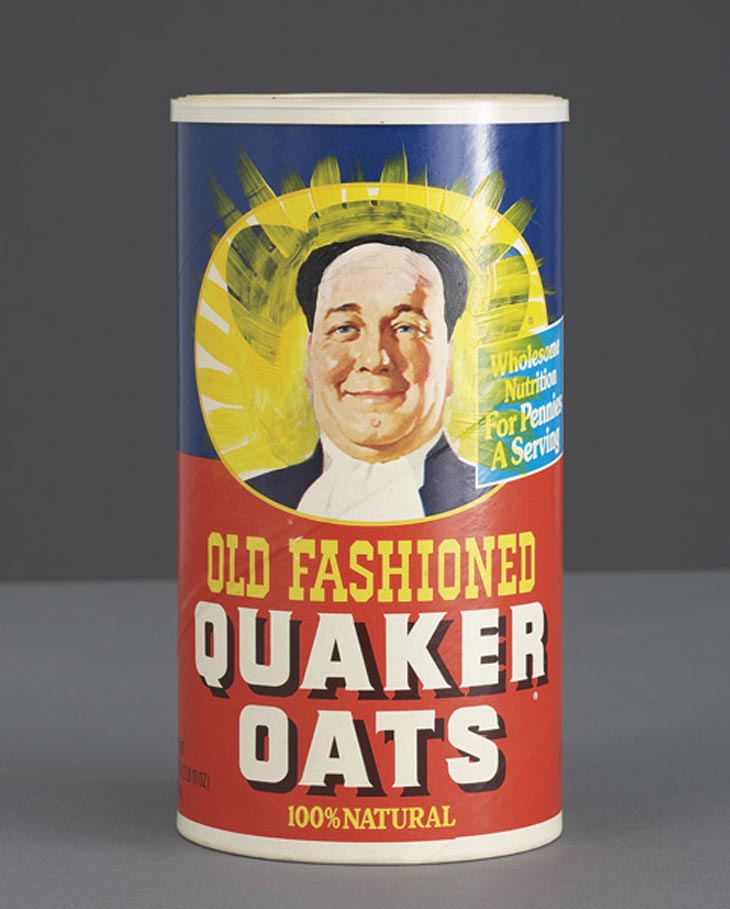 Zhang Hongtu
Long Live Chairman Mao Series #29, 1989
Acrylic and quaker oats box
24.4 x 12.7 x 12.7 cm
Zhang Hontu grew up through both the Chinese Civil War and the ensuing Cultural Revolution before immigrating to New York in 1982. Zhang's Long Live Chairman Mao Series #29 portrays a humorously critical blend of these 'diametric' cultures, transplanting the omni-present image of Zedong from his childhood into a parody western logo. Mao's apparition on a box of Quaker Oats - all-American emblem of wholesome goodness - is nothing short of miraculous: The image is actually the real label, altered ever so slightly. The uncanny resemblance between communist leader and puritan farmer ironically confuses propaganda, religion, and ideology with the kitsch of advertising and cult of personality; like Elvis and Jesus, once you start looking Mao can be found everywhere.