Beyond the Streets London
17 FEBRUARY – 9 MAY 2023
Tickets from £15.
Become a Member for free entry
Share #BEYONDTHESTREETSLONDON
About
From defiant train writers to powerful large-scale muralists, over 100 international artists will be featured in BEYOND THE STREETS LONDON, opening this February. The exhibition, supported by adidas Originals, will be the most comprehensive graffiti & street art exhibition to open in the UK, and is set to take over all three floors of London's iconic Saatchi Gallery.
Following successful exhibitions in Los Angeles & New York, BEYOND THE STREETS LONDON will feature new works, large-scale installations, original ephemera and extraordinary fashion that capture the powerful impact of graffiti & street art across the world.
Curated by graffiti historian Roger Gastman, BEYOND THE STREETS LONDON will examine the fundamental human need for public self-expression, highlighting artists with roots in graffiti and street art whose work has evolved into highly disciplined studio practices, alongside important cultural figures inspired by this art scene.
Each of the exhibition's chapters will explore exceptional moments in the history of this artistic movement; including the emergence of punk; the birth of hip-hop – marking its 50th anniversary in 2023; and street culture's strong influence in fashion and film.
Featured Artists
10FOOT, AIKO, Alicia McCarthy, André Saraiva, BÄST, Beastie Boys, Beezer, Bert Krak, BLADE, BLONDIE, Bob Gruen, Brassaï, Broken Fingaz, C. R. Stecyk III, CES, Charlie Ahearn, Chaz Bojórquez, Chris FREEDOM Pape, Christopher Stead, Conor Harrington, CORNBREAD, Craig Costello, CRASH, DABSMYLA, Dash Snow, DAZE, DELTA, DONDI, Duncan Weston, Dr. REVOLT, Eric HAZE, Escif, Estevan Oriol, Fab 5 Freddy, FAILE, Felipe Pantone, FUME, FUTURA2000, Glen E. Friedman, GOLDIE, Gordon Matta-Clark, Gregory Rick, Guerrilla Girls, Gus Coral, Henry Chalfant, HuskMitNavn, IMON BOY, Jaimie D'Cruz, Jamie Reid, Janette Beckman, Jason REVOK, Jenny Holzer, Joe Conzo, John Ahearn & Rigoberto Torres, José Parlá, KATSU, KAWS, KC ORTIZ, Keith Haring, Kenny Scharf, KING MOB, LADY PINK, Lawrence Watson, Lisa Kahane, Malcolm McLaren, Maripol, Martin Jones, Martha Cooper, Maya Hayuk, Michael Holman, Michael Lawrence, Mister CARTOON, MODE 2, Ozzie Juarez, Pablo Allison, Pat Phillips, Paul Insect, POSE, PRIDE, PRIEST, Richard Colman, RISK, Robert 3D Del Naja, Roger Perry, Shepard Fairey, SHOE, Sophie Bramly, STASH, Stephen ESPO Powers, Stickymonger, SWOON, TAKI 183, Toby Mott, TOX, Tim Conlon, Timothy Curtis, Tish Murtha, Todd James, VHILS , ZEPHYR and more to be announced.
Headline Supporter: adidas Originals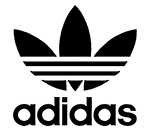 Additional support provided by: Los Angeles Tourism and onefinestay