CIVILIZATION: The Way We Live Now
2 June - 17 September 2023
Tickets from £10. Concessions & family tickets available.
Become a Member for free entry
Share #civilizationthewaywelivenow
About
This landmark exhibition tracks the visual threads of humanity's ever-changing, extraordinarily complex life across the globe, through the eyes of 150 of the world's most accomplished photographers. Featuring many previously unseen images, Civilization acknowledges the diverse material and spiritual cultures that make up global societies today, spanning Europe, Asia, Australia, Africa and the Americas. Exploring a wide range of subjects, from our great united achievements to our collective failings, Civilization: The Way We Live Now highlights the complexity and contradictions of contemporary civilization.
The exhibition is conceived as a journey through eight thematic chapters:
HIVE: where we live
ALONE TOGETHER: how we relate to one another
FLOW: how we move our bodies and goods
PERSUASION: the power of influence
ESCAPE: how we relax
CONTROL: maintaining order and discipline
RUPTURE: breakdown and disorder
NEXT: new worlds on the horizon
Curated by William A Ewing & Holly Roussell Perret-Gentil
Featured Photographers
Max Aguilera-Hellweg, Andreia Alves de Oliveira, Evan Baden, Murray Ballard, Olivo Barbieri, Mandy Barker, Lisa Barnard, Olaf Otto Becker, Valérie Belin, Daniel Berehulak, Mathieu Bernard-Reymond, Peter Bialobrzeski, Florian Böhm, Michele Borzoni, Priscilla Briggs, Paul Bulteel, Edward Burtynsky, Antony Cairns, Alejandro Cartagena, Philippe Chancel, Edmund Clark, Che Onejoon, Olivier Christinat, Lynne Cohen, Lois Conner, Raphaël Dallaporta, Siân Davey, Susan Derges, Gerco de Ruijter, Richard de Tscharner, Sergey Dolzhenko, Natan Dvir, Roger Eberhard, Mitch Epstein, Andrew Esiebo, Adam Ferguson, Vincent Fournier, Jermaine Francis, Andy Freeberg, Matthieu Gafsou, Andreas Gefeller, George Georgiou, Christoph Gielen, Ashley Gilbertson, Katy Grannan, Samuel Gratacap, Lauren Greenfield, Han Sungpil, Nick Hannes, Sean Hemmerle, Mishka Henner, South Ho Siu Nam, Candida Höfer, Dan Holdsworth, Hong Hao, Aimée Hoving, Pieter Hugo, Tiina Itkonen, Leila Jeffreys, Jo Choonman, Chris Jordan, Nadav Kander, KDK, Mike Kelley, Kim Taedong, Alfred Ko, Irene Kung, Benny Lam, Sonia Lenzi, Gjorgji Lichovski, Michael Light, Mauricio Lima, Sheng-Wen Lo, Pablo López Luz, Christian Lünig, Alex MacLean, David Maisel, Ann Mandelbaum, Edgar Martins, Jeffrey Milstein, Mintio, Richard Misrach, Andrew Moore, David Moore, Richard Mosse, Michael Najjar, Walter Niedermayr, Noh Suntag, Simon Norfolk, Trent Parke, Cara Phillips, Robert Polidori, Sergey Ponomarev, Cyril Porchet, Mark Power, Giles Price, Yan Wang Preston, Reiner Riedler, Simon Roberts, Andrew Rowat, Victoria Sambunaris, Sato Shintaro, Dona Schwartz, Paul Shambroom, Chen Shaoxiong, Nigel Shafran, Toshio Shibata, Corinne Silva, Niki Simpson, Alec Soth, Jem Southam, Henrik Spohler, Will Steacy, Thomas Struth, Larry Sultan, Shigeru Takato, Eric Thayer, Danila Tkachenko, Eason Tsang Ka Wai, Andreas Tschersich, Amalia Ulman, Brian Ulrich, Penelope Umbrico, Johanna Urschel, Carlo Valsecchi, Cássio Vasconcellos, Reginald Van de Velde, Massimo Vitali, Robert Walker, Dougie Wallace, Richard Wallbank, Wang Qingsong, Patrick Weidmann, Thomas Weinberger, Damon Winter, Michael Wolf, Paolo Woods and Gabriele Galimberti, Raimond Wouda, Xing Danwen, Ahmad Zamroni, Luca Zanier, Zhang Xiao, Robert Zhao Renhui, Francesco Zizola.
Exhibition Credits
The exhibition is curated by William A. Ewing and Holly Roussell, assisted by Justine Chapalay. William A. Ewing is an author, lecturer, and curator of photography, and former director of the Musée de l'Elysée in Lausanne. Over the years his exhibitions have been seen in London at the Serpentine, Whitechapel, and Barbican Galleries, the Photographer's Gallery, the Welcome Institute and Somerset House. Holly Roussell is a curator and museologist specialising in photography and contemporary art from East Asia. Currently, she is curator for the UCCA Center for Contemporary Art, Beijing. The project is directed by Todd Brandow, Executive Director, Foundation for the Exhibition of Photography, Minneapolis / Lausanne and Bartomeu Mari, Director, Museum of Modern and Contemporary Art, Seoul, Korea.
Organised by: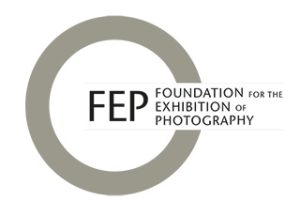 Supported by: