ROBERT WALTERS GROUP – UK NEW ARTIST OF THE YEAR AWARD 2023
Online Exhibition: 10 November 2023 - 10 December 2023
About
UK NEW ARTIST OF THE YEAR AWARD 2023 ROBERT WALTERS GROUP
Key Dates for 2023
Call for entries open: Thursday 29 June 2023 (10.00am)
Deadline for entries: Sunday 3 September 2023 (11:59pm)
Ten finalists notified: Monday 18 September 2023
Prize-giving: Thursday 9 November 2023
Virtual exhibition dates: Friday 10 November – Sunday 10 December 2023
Public vote winner announced: Tuesday 12 December
This year's theme:
For 2023, the award is interested in works which address the theme, 'The Journey of Self-Actualization: Exploring the Illusion of Greener Grass and the Pursuit of the Dream'
The Awards
This year, Robert Walters are proud to offer three prizes, for which each of our ten shortlisted artists will be eligible.
First Prize: £10,000 cash prize; the first-prize award winner's work will also be shown at the Robert Walters Group head office in London for a period of twelve months after the award is given.
Second Prize: £5,000 cash prize
People's Choice Award: The winner of the People's Choice Award will be decided by a public vote during the virtual exhibition, open from 10 November – 10 December and will be announced Tuesday 12 December.
The winner will have the opportunity to take part in one of UK New Artists' international presentations.
Information
The Robert Walters Group and UK New Artists, in collaboration with Saatchi Gallery, is proud to present the Robert Walters Group UK New Artist of the Year Award, Robert Walters Group UK New Artist of the Year Award. The award helps to discover and champion the work of exceptional young artists whose work and vision represent contemporary Britain.
From an open call across the UK, we provide a platform for ten finalists whose work demonstrates a strong and original voice, and is of exceptional artistic quality. In the process, we look for artists who represent the UK's richly diverse population and embody the experiences of their respective communities — artists who create bold, unique pieces of art that reveal their own perspectives and experiences, and who represent original viewpoints that will start new conversations across the UK art scene.
Further details on the 2023 awards such as theme, selection criteria, eligibility criteria and financial support for shortlisted artists can be found in the application page.
2022 Winner
Habib Hajallie, was named as the 2022 winner of the Robert Walters Group UK New Artist of the Year Award. Habib – based in the South East – wowed the judges with his intricately detailed figures realised on the pages of antique Sierra Leonean texts for his winning piece.
Habib's practice is informed by his Sierra Leonean and Lebanese heritage, in the representation of figures that have been left-out of traditional British Portraiture he works to investigate how identity can be reconstructed by historical oppression.
His canvases of antique texts and maps recontextualise these figures to confront the enduring ethnocentrisms still embedded within modern western society. Through his use of medium – a modern ballpoint pen depicting the empowered subjects, whose likeness is inspired by himself and his family, Habib constructs links in ink between past, present and future.
Habib Hajallie commented:
"I was genuinely happy to just be selected to exhibit at Saatchi Gallery with nine other ambitious and talented emerging artists – being shortlisted felt like a triumph. I've been a full-time artist for the past three-and-a-half years; winning the award is profoundly humbling and will serve to further galvanise my ambitions.
"As a young artist from an ethnically diverse background, being recognised for an art prize that is intended to showcase the work of new British art being made today, is something that I hope will resonate with people from similar backgrounds as myself. For too long the work of Black British artists went unseen or underappreciated, I have to thank the generations of immensely driven and talented Black British artists that paved the way to allow people such as myself opportunities for greater visibility to challenge archaic and oppressive notions of what it means to British.
"I can't think of any organisations that champion emerging artists, in the way that UKNA does. They consistently provide an array of opportunities to catalyse the careers of up-and-coming artists."
"This award in particular is truly special. Having the opportunity to exhibit at the world renowned Saatchi Gallery is a dream come true for any artist, at any stage of their career; also having the chance to win a £10k prize offers a unique opportunity to both gain practical exposure and crucial financial support. I can only thank Robert Walters, Saatchi Gallery and UKNA for their work in tandem to provide such an important showcase for emerging artists."
About Robert Walters Group
Robert Walters Group is a global recruitment group committed to powering people and organisations to fulfil their unique potential. With vast experience in helping professionals grow their careers, Robert Walters Group is now aiming to help emerging UK artists express their unique voices and launch their artistic careers.

For more information, visit www.robertwaltersgroup.com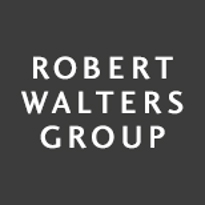 About UK New Artists (UKNA)
UK New Artists (UKNA) is a registered national charity that champions the next generation of creativity, supporting collaboration and intercultural dialogue, ensuring a vibrant and diverse creative future for the UK. We develop artists' practice through cross-art form opportunities and celebrate creativity at national & international festivals

Learn more at www.uknewartists.co.uk